Brand4U helps businesses of all shapes and sizes create the perfect solution to their branding needs. With years of experience in the industry we enjoy sharing our expertise with you, to get the very best results.
Because we are not a manufacturer or supplier of merchandise, we are not limited to a specific product range.
Which means you get the most choice. We use our relationship with a large number of product suppliers, embroiderers and screen printers to provide you access to an almost limitless range of branded corporate client promotional products and apparel sourced from throughout New Zealand, Australia and Asia.
We combine our experience, knowledge of products and an understanding of our clients needs to offer a personal and friendly approach.
You will get advice and support – not just a catalogue.
In a competitive business world, you can't afford to miss any opportunity to have your name in front of your customers. The fact is if your business is not at their fingertips, someone else's will be.
No matter what we brand for you we really only put your name on one thing - the minds of your customers.
If you are wondering:
How do I give people something to remember me?
What's a cost effective way of thanking my staff, suppliers and customers?
How can I increase visibility of my business, event or organisation?
We have the answer, just pick up the phone and call us, or email us.
Our Best Price Guarantee
We will match or beat any written quote from a New Zealand competitor.
Written competing quote must be supplied for reference.
Can only be applied for quotes for the same products, and the quote must include shipping and applicable taxes, branding and any other costs.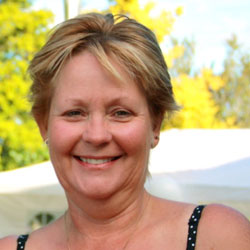 Hi, I'm Jennie – I have a passion for animals, am a qualified Vet Nurse and am based in Auckland, New Zealand. I've been the director of Brand 4 U for over 18 years, so it's safe to say I know what I'm talking about! Get in touch with your promotional product needs – I'll be happy to help.